SOFTWARE THAT GENERATES UP TO 500% MORE LEADS.
PhillyTech has built a proprietary software platform called UPROSPECT that's helping our clients generate up to 500% more leads.
UPROSPECT is the first AI Powered Digital Business Card that allows users to quickly build their brand, messaging and call to action in minutes and generate up to 500% more leads, meetings and interviews using LinkedIn and email.

UPROSPECT allows users to quickly create Digital Business Cards for multiple user types including Recruiter, Sales, Marketer (to generate leads and interviews), Business Owner and Solopreneur (To Set up Meetings) and Consultant (to organize all your consultant cards in one place).
"A TRULY MASTERFUL LEAD GENERATION SYSTEM."
The PhillyTech Lead Generation System is based on 20+ years experience. Our dedicated team can help you develop a strategic roadmap to generate leads, run demos, build proposals and close deals.
THE PHILLYTECH LEAD GENERATION PROCESS OVERVIEW
Phase 1 - Assessment, Strategy and UPROSPECT Digital Business Card
Phase 2 - Build Target Database
Phase 3 - Write Campaign Messaging
Phase 4 - Execute Campaigns and Generate Leads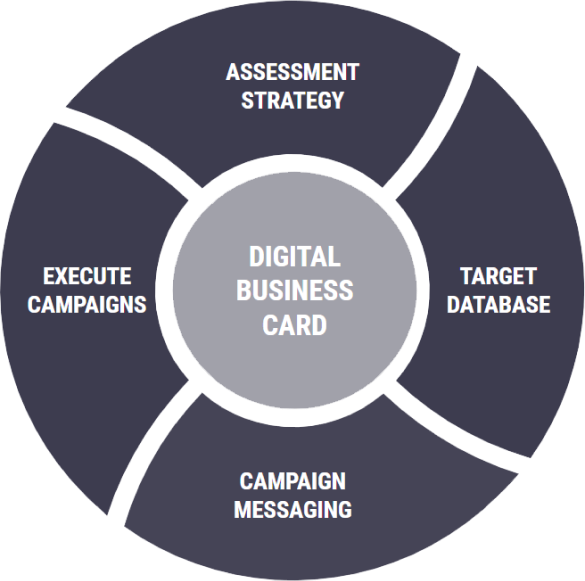 IDENTIFY GOALS, CHALLENGES & OPPORTUNITIES
Take the guesswork out of lead generation PhillyTech's team lines you up to take lead generation to the next level. We work with you to clearly define business goals, the obstacles in your path, and opportunities for innovation.
LEAD GENERATION PROCESS OPTIMIZATION
To assure your lead generation process is streamlined and as efficient as possible, we meet regularly every week to discuss strategy and optimize our process.

JUMPSTART SALES
GENERATING LEADS IS A HOLISTIC PROCESS

Strategy Assesment Roadmap
To create a culture of lead generation success, you need a sound strategy. In this first step, we help you create your strategic roadmap that uniquely plays to your strengths and market opportunities.

Digital Business Card
The next step is creating your digital business card, a lead-generating machine that's designed to fill your pipeline with high-quality leads and appointments.

Simple CRM
To help you manage your leads and move each deal through the sales funnel, we will set you up with a CRM, where you can track progress and record your wins.

Campaign Messaging & Executing Campaigns
The final step to help you jumpstart your sales involves segmenting your prospects by personas and creating compelling messaging and executing campaigns.